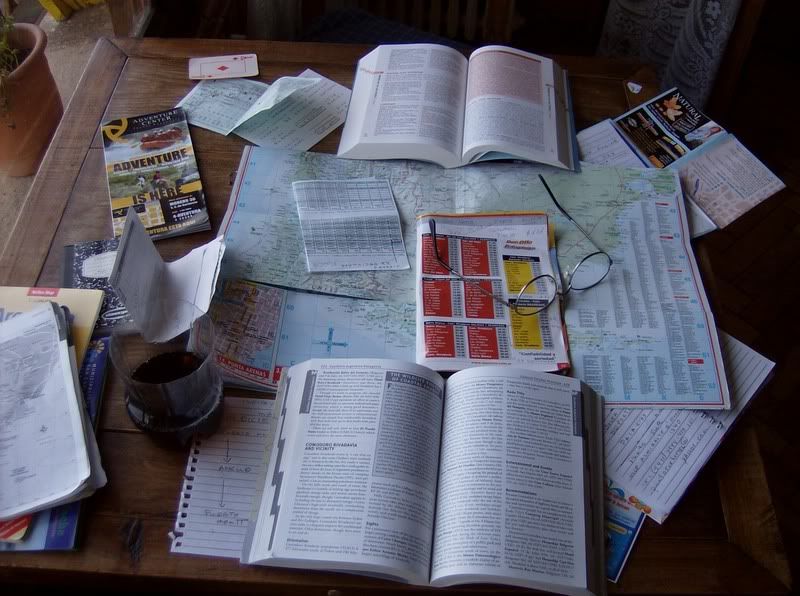 Planning: To formulate a scheme or program for the accomplishment, enactment, or attainment of: plan a campaign. That is what I am in the process of doing (or so I think).
The new year is nearly upon us and I am in the process of starting something new. To ensure the project is a success, I am also in the process of planning it. I have read books for presentation purposes, purchased books for guidance purposes, and am formulating regulations for success purposes.
How are your plans coming for 2008? Have you started the process or is it just a small thought in the back of your mind?
If you have read any of my past posts, you will know that procrastination never led to anything good (at least in my son's life or mine). Start today and set goals for 2008. Then start the process of planning on how to achieve the goals.
Once you start it is not as hard as you think. There are several good tools out there to help the process. I utilize the One Page Business Plan frequently, as it is a very user friendly program. It is available at most book stores and has a CD that gives you forms to utilize.
If you the reader, have utilized good tools in the past and would like to share, please comment.
Here's to planning for 2008...
Carole DeJarnatt
Alliance Advisors, Inc.